THE RADIO ANIMAL FRIENDLY
The National Association Jack Russell Terrier Italia ® is now also Radio Punto Zero, a famous Viterbese Radio founded in 1975, that sees a rebirth after a break by starting its broadcasts through the web.
JrtItalia RPZ radio maintains the musical quality that has characterized it for over 40 years, but a completely new schedule will take shape over the next few months with numerous spaces dedicated to in-depth study of environmental issues and our four-legged friends.
The completely redesigned website at www.radiopuntozero.net will allow you to be redirected to the Android and iOS stores to download the new free Radio Punto Zero Apps.
Thanks to the careful, precise and professional management of Claudio Brocchi, with 15 years' experience as a broadcaster, and Amedeo Luciano, who will take care of the technical and artistic part of the new Radio Punto Zero. Pessina Marco, National Manager, and Mirko Tomasetto, National President of the Association jrtItalia ®, will manage the animal-friendly and environmental sector, with an ambition to become one of the first national web radio stations of reference for environmentalist and animal associations.
This radio station is dedicated to those who love animals, nature and good music, past and recent. It is rich in information, useful news, curiosities, and interviews thanks to collaborations with major voluntary associations, sports federations, professional associations and dog lovers, to satisfy the many listeners who have an animal at home or are interested in issues related to the world of animals. RadioPuntoZero is the voice that tells the wonderful world of our four-legged and other pet friends with expertise, affection and sympathy. Radio Punto Zero is not limited to the most famous and known animals.
Love for our four-legged animals also means having an interest in the protection and safeguarding of endangered species and the anthropic nature in which they live. Radio Punto Zero informs us and raises awareness of the various campaigns dedicated to the protection and defense of the environment.
Radio Punto Zero is a mix of useful columns and precise and engaging news for all listeners and members of the National Association Jack Russell Terrier Italia ®.
Radio Punto Zero is the official radio of Esotika expo, the Italian Federation of FISC Sports Dogs and the Equestrian Training School SEF-ITALIA ASSOCRAL, DOG DIGITAL, Eukanuba, FURminator, IAMS, 8in1, Run Shop and many other non-profit organizations and companies.
Pet Friendly programming is composed of Formats, columns, documentaries and editorials included in the daily schedule. Pessina Marco, National Manager for development activities of the National Association Jack Russell Terrier Italia ®, Director of the Pet Editor, in addition to having created numerous columns owned by RPZ, is a supporter of the creation of the project "we give the voice to those who do not have it with spaces and programs self-managed by associations."
The numerous columns and formats that are currently being broadcast or are in the production phase, are all aimed at easy usability and listening without weighing down the listener with their duration, ranging from 30 seconds to 15 minutes, interspersed with famous music programming that has made Radio Punto Zero important for over forty years. Radio Punto Zero in FM broadcasts recent and past Italian and international songs thanks to technical supervision and experience gained by Claudio Brocchi, Radio Director, and Amedeo Luciano, the current Artistic Director.
Radio Punto Zero can be listened to on many players included on major websites and social sites related to the pet world, on the JrtItalia and RPZ Apps, on the TuneIn Application and the radio website itself.

Click on the tunein icon and tune to Radio Punto Zero! Remember that data consumption is only 87 Mb for every hour of continuous listening!


DOWNLOAD RADIO PUNTO ZERO APP ON YOUR SMARTPHONE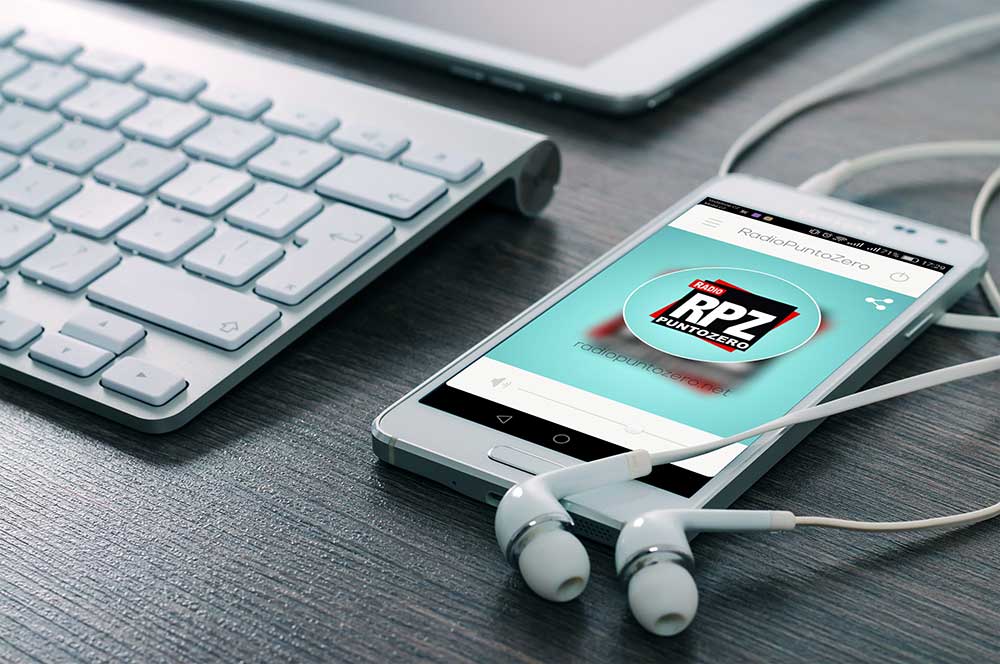 THE MEN AND WOMEN OF RADIO PUNTO ZERO
A BRIEF OVERVIEW TO INTRODUCE THOSE WHO MADE THE DEVELOPMENT OF THE NATIONAL ASSOCIATION JACK RUSSELL TERRIER ITALY AND RADIO ZERO POINT POSSIBLE WITH INNOVATIVE PROJECTS OF DISSEMINATION OF THE PRINCIPLES OF PROTECTION AND PRESERVATION OF NATURE AND ANIMAL PROTECTION BY CREATING A COLLABORATIVE CIRCUIT WITH MAJOR ASSOCIATIONS IN THE COUNTRY.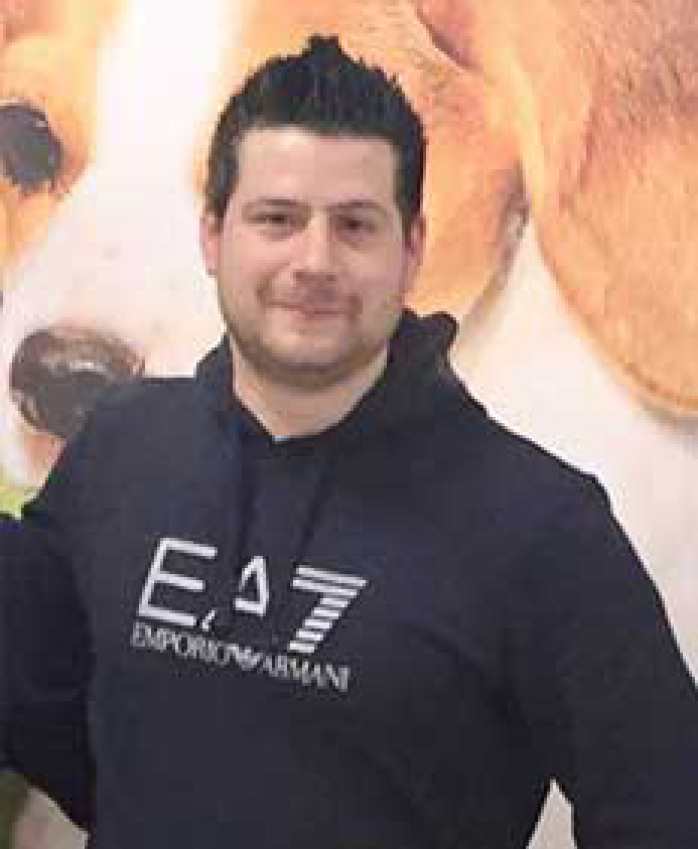 President and Legal Representative of the Jack Russell Terrier Italia ® and Radio Punto Zero Association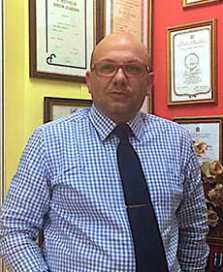 Marco Pessina
National Coordinator
National Coordinator of the Jack Russell Italia Association and Radio Punto Zero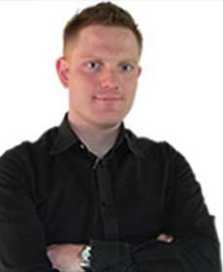 Claudio Brocchi
Director and Technical Manager
Radio Punto Zero Director and Technical Manager.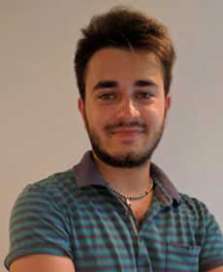 Amedeo Luciano
Co-Technical Manager and Artistic director
Co-Technical Manager and Artistic director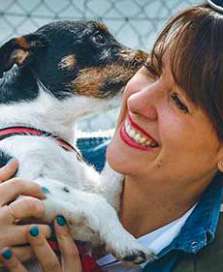 Ramona Cusma
UDA National Manager
Secretary and national manager of UDA (Animal Rights Office) and JRT Events (national meetings).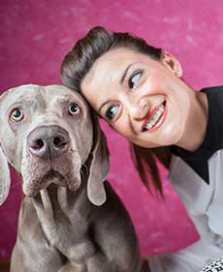 Serena Bassi
Journalist, Author, Speaker
Journalist, Author, Speaker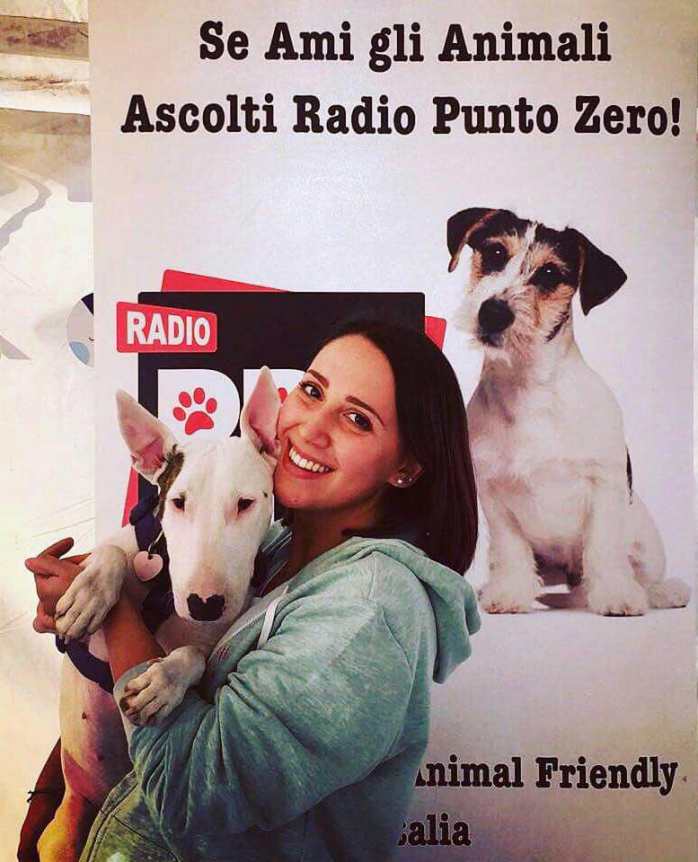 Veronica Bianca Veronesi
Pet Drafting Manager
Responsible for the editorial staff and program schedules
RadioPuntoZero is also on Spotify with the best playlists created by our DJs and Speakers
You will find here some of the playlists created by them you can visit the fantastic music channel always evolving!
RadioPuntoZero is also present in the Soundcloud platform with the best podcasts of the columns created by our speakers and various animal rights associations so as not to lose any of the wild sections!
How to advertise on Radio Punto Zero Jack Russell Terrier Italia?
There are many in the pet sector who have decided to give us their trust as a showcase for an effective communication plan.
A radio owned by an association managed by professional volunteers, created to give voice to those who do not have it, guaranteeing free formats, ad hoc columns, etc. to the whole Italian association panorama (third sector).
A winning formula that allows Radio Punto Zero to reach a huge pool of users strongly targeted with their message.
The organization, and the streamlined management, linked to the National Association Jack Russell Terrier Italia ®, allows partners / sponsors to enjoy further visibility thanks to the web infrastructure of the association (No. 2 app, various Facebook pages, 2 web portals, 1 digital magazine, 1 telegram channel of instant messaging, push notifications, 10 national meetings, and 1 sports team).
The requested sponsorship contribution guarantees the support necessary to pursue its statutory purposes, at the same time, the partner company, with a modest contribution, obtains a wide visibility that normally could hardly be achieved by relying on commercial agencies.
Being pet " friendly " in deeds and not only words, represents a strategic objective to stand out more and more on the level of social sensitivity.
The National Association Jack Russell Terrier Italia / Radio Punto Zero are, for all intents and purposes, influencers in the Pet panorama in Italy.
RPZ Flyer
Download and print the Radio Punto Zero presentation flyer to make your association known to your friends!
Posters
Download and print the beautiful poster Animal Friendly poster in high definition from Radio Punto Zero.
Brochures
Download the commercial brochure to learn about the benefits of sponsorship through the web platforms of Jack Russell Terrier Italia and Radio Punto Zero.